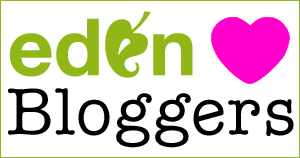 This post is VERY MATURE. Please make sure there is not a child around (or anyone easily offended) and the speakers are low (or use headphones). That's all the warning I'm giving you. If you choose to continue, so be it.
Have you thought about writing your WILL?
According to Wikipedia:
A will or testament is a legal declaration by which a person, the testator, names one or more persons to manage his/her estate and provides for the transfer of his/her property at death. For the devolution of property not disposed of by will, see inheritance and intestacy.
I used to think that writing a will was reserved for a much older age than 30. Having been witness to several accidental and untimely deaths over the years, I don't think there is ever a right time to create one.
I don't own much, but I always wonder what I would leave to my family. Not everything has value to me, so I'm not sure how extensive the list would be. But that's not to say that others don't take their possessions very seriously.
Take this guy, for instance. Listen to him read his will in a video.
(
I should warn you that uses profanity and takes a racial jab. As a blogger, I share stories that do not always reflect my opinion or views. This is one of them.)
"The human penis is a beautiful thing...there's about 1000 of them in a storage unit a few miles outside town. And one really nice one in a safety deposit box at the Bank of America downtown..."
Well, it sounds like his son will inherit his father's most prized possessions. I guess he views his dildos as art and extremely valuable. It's easy to see how one would call them art:
Amazing Swirls - on sale for $18.74
I'm not sure if this guy is still alive, but if he is I want to let him know that EdenFantasys.com is having a 25% off sale on their site...in case he wanted to add to his collection.
Sex toys
aren't for everyone, which is why EdenFantasys.com also carries a large selection of sensual and romantic products.
I'm not sure about you guys, but I would have preferred the timeshare. Just a thought!
Disclosure: This post has been compensated (gift credit to the site) by EdenFantasys.com, an online
sex toys
retailer. The opinions and views are my own and do not reflect those of the sponsor.
Click this for more Disclosure Information